Last week for Christmas I posted about this giveaway:
[link]
and mentioned there would be a BONUS mystery addition to the clay jewelry pack... and that bonus isssss: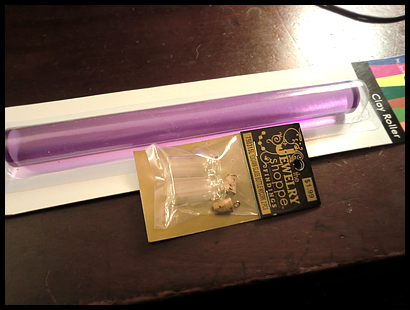 - 2 one inch miniature glass bottles
- 8" acrylic clay roller
So the winner will receive the whole polymer clay and jewelry starter pack, plus these two bonuses!
So who is the winner?! I had hundreds of submissions to number and prepare, but in the end,
the winner is *Snow-in-Wonderland!
Please contact me in the next seven days with your mailing address and I will have this package sent to you asap. Please note if you do not contact me, a new winner will be selected.
A second giveaway is coming very soon! If you didn't win this one, look out for the Grandma Thunderpants goodie bag.







ADD ME ON FACEBOOK

[link]
[link]
[link]
Facebook fans get exclusive promotional giveaways and discounts. I love my fans.

If you want to support me, check out my website here!
[link]
You can also find me on:
Etsy:
[link]
DeviantART:
[link]
Tumblr:
[link]
Facebook:
[link]
Blogger:
[link]
Youtube:
[link]
Livestream:
[link]
DA Feedback:
[link]







WANT TO COMMISSION?
[link]
Check that link out for all the info! Money commissions are unlimited, but
point commissions are limited to five per month.

Information on point commissions can be found here:
[link]

Point Commission Slots for January

► open
► open
► open
► open
► open
HAVE A QUESTION?
Check out my FAQ!
[link]